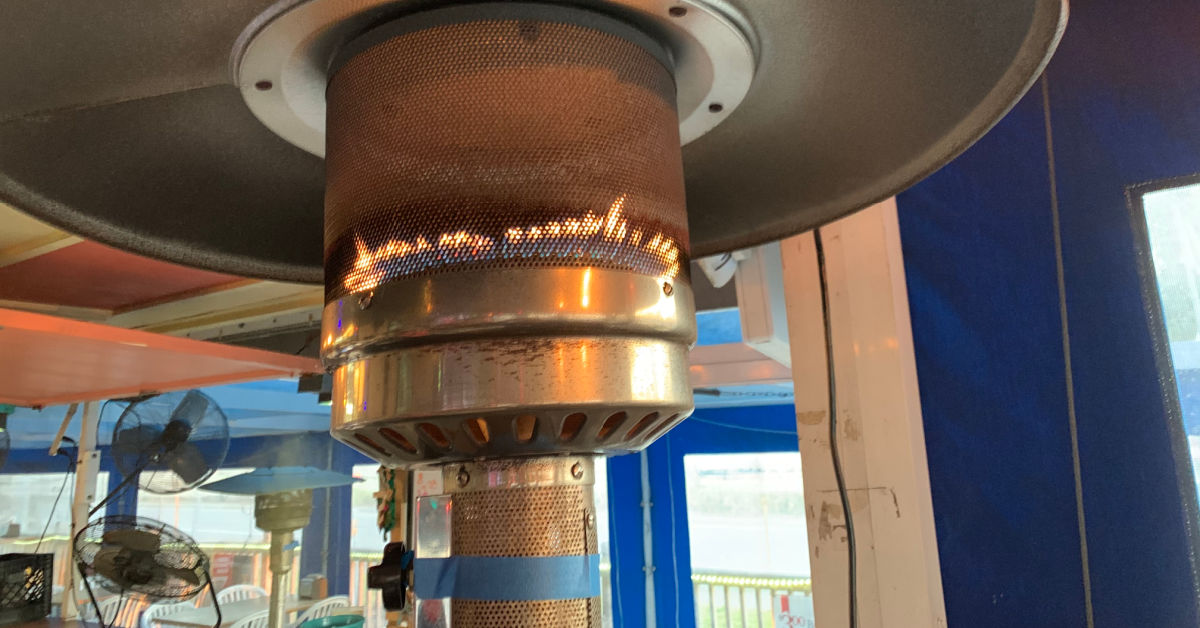 Here at Sandbar Grill we've got heated outdoor dining for you to take advantage of now that things are cooling down just a bit out there! Enforce your social distancing while enjoying a cold drink and a quick bite out under the patio heaters.
Heated Outdoor Dining at Sandbar Grill in Dunedin!
Here at Sandbar Grill, our patio heaters are becoming increasingly popular as the nights get a little bit chilly! There's no doubt that winter is here, but with our patio seating and cozy patio heaters, you can still keep a good social distance from everyone and enjoy some fresh air without freezing!
Why Should You Come to Check Out Our Heated Outdoor Dining?
Why come by and check out our heated outdoor dining instead of sitting at home with delivery yet again? We've got some pretty good reasons!
A Change of Pace
By coming by to see us and eating out on our heated patio you can get a change of scenery that is very much overdue!
With things being as they are lately, everyone is just sick and tired of staring at the same four walls and the same faces. While it's more important than ever that we all abide by the safety precautions in place for Covid-19, there are ways to enjoy new scenery without putting anyone at risk and our heated patio is one of them! You can keep a healthy distance from each other and stay cozy while giving your lungs a healthy dose of fresh air!
Something a Little Healthier
We won't ask how many takeout pizzas you and your family have gone through over the past nine months, but we're willing to bet that it's quite a few. Now, there's nothing wrong with a good pie of pizza now and again, but tell us the truth – aren't you just a little sick of pizza for dinner?
Drop by and see us here at Sandbar Grill and while you enjoy the break out on our patio, you can take advantage of some healthier choices for dinner. We recommend some delicious local seafood!
Date Night
One of the biggest problems with being under such strict regulations due to Covid-19 is that many couples are getting under each other's feet and starting to get snappy. It's a natural consequence of being in close confines for so long, but it's also a consequence of not nurturing your relationship with each other.
Take a little time out, spend a date night out on our heated patio where you can remain safe and distanced from others, but you can also enjoy a little together time in a new environment. Grab a drink, a nice bite to eat, and reminisce about all of the memories that you have made together. Reignite that spark!
Looking For Heated Outdoor Dining in Dunedin?
If you're looking for heated outdoor dining in Dunedin, drop in and see us here at Sandbar Grill! We've got a beautiful spot under our patio heaters just waiting for you!