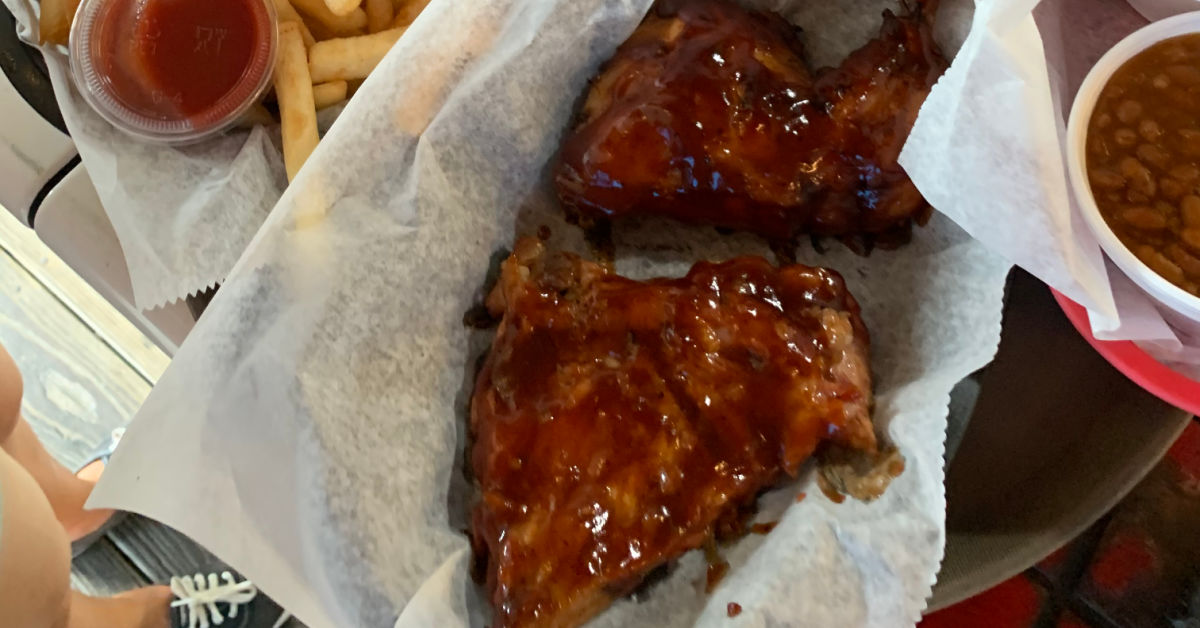 Looking for Dunedin ribs? Drop-in and pay us a visit here at Sandbar Grill, we've got some incredible smoked ribs that you just have to try for yourself! But what is it that makes our ribs so great?
Dunedin: Ribs That Make Your Mouth Water at Sandbar Grill
So what is it that makes our smoked ribs so incredible?
Quality
The quality of our meat is one of the leading reasons why our smoked ribs are so popular with diners here at Sandbar! We use the perfect cuts to make sure that our ribs are tender and moist without being too fatty.
Flavorful
The second thing that makes our ribs stand apart from the rest is flavor! Our succulent ribs are perfectly seasoned and slathered in our delicately balanced sauce that has just the right amount of tang and sweetness.
Smokiness
When our chef cooks our ribs they come off the grill with a delicious amount of smokey flavor that mingles with the sweetness and tanginess of our sauce. A sauce that's nicely caramelized without being overcooked so that you don't have any of that charred flavor that you get from some of those other restaurants!
Complement Our Ribs With…
Thinking of grabbing our ribs as a shareable app? They're perfect to share and we've got some other great dishes to add to the table too!
Nachos Loaded with Sour Cream – Our loaded nachos are plentiful and topped with more toppings than you're used to! They make a great sharing app and complement to our ribs!
Coconut Shrimp with Spicy Apricot Sauce – Our coconut shrimp is another great addition to our smoked ribs and good for sharing among the table.
Wings with bleu cheese and celery – You can't have smoked ribs without adding a side of wings and our wings are the best! Crispy and never too "wet", our wings are served in order of 10, 20, or 50, and just like our ribs, they're perfectly seasoned without being too over the top!
Fried Gator Tail with Tiger Sauce – Want to add something a little different to the table when you get your ribs? Give our fried gator tail a try! We guarantee that there's someone in your party who has never tried them and ours are a great place to start. Add our Tiger Sauce and you get a little kick that really complements our sweet and smokey rib sauce!
Ready to Try Our Dunedin Ribs?
If you're ready to give our ribs a try come on down! You'll find us at 2602 Bayshore Blvd (1.38 mi) Dunedin, Florida 34698 and we're open from 10:30am to 10pm Sunday through Thursday and 10:30am to 11pm on Friday and Saturday.