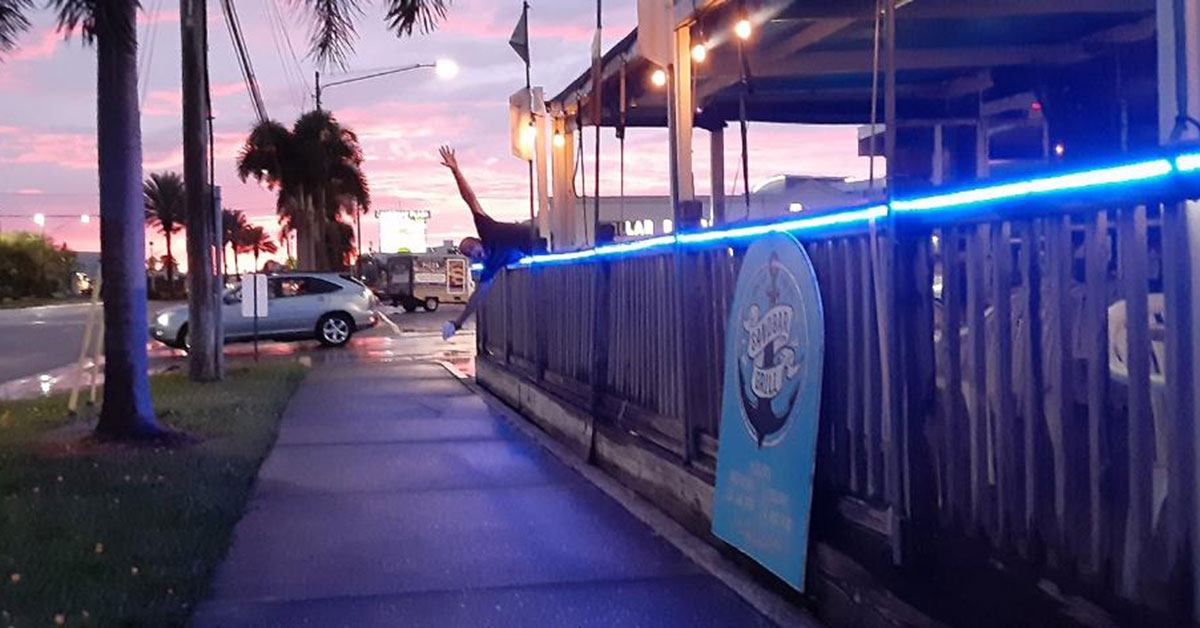 There are plenty of restaurants Dunedin Florida residents can choose from, and here at Sandbar Grill, we are just one of them. But when we asked locals for their opinion on our little restaurant, we were blown away by everything they had to say!
Restaurants: Dunedin Florida Residents Review Sandbar Grill
So just what did our locals have to say about Sandbar?
Shavonne L. Jackson says:
We stopped in yesterday after leaving the beach, so glad we did! We felt very welcomed! It's definitely a locals type bar/atmosphere. It's very quaint inside but I loved it! Nice spacious outdoor patio area that lit up at night.
CLB1105 says:
We stopped here on the way to meet some friends because we always pass this place up…Won't pass it up AGAIN! Amazing service! Ice cold beer! And best Gator around! It's worth your time!
Google reviewer "Random Googler" says:
We swung by yesterday for a wonderful Cuban Sandwich, Fried Shrimp and some delicious Chicken Fingers for the young one. Quality is always kept in mind at this place! Sandbar Grill always has great service served with a frozen mug for your beer at a fair price! If your ever swinging threw Dunedin Causeway make sure to stop by Sandbar Grill and get a bite to eat!
BH34688 says:
Great stop
Really had a great lunch here. Staff were very friendly. We were on a bike ride and decided to stop in for a quick lunch. (Bonus points for having a bike rack that was convenient and easily visible from the restaurant seating so we didn't have to worry about trying to lock bikes or anything like that.

The smoked wings were incredible! Highly recommend trying. Hard to find non-fried wings. These were tender, good sized and pretty reasonably priced.

While I did not drink because I was riding with my son, the beer and drink prices were really cheap. Not a huge selection of beer, but priced ride for a beach bar stop. Looked like a pretty decent selection of cocktails as well.

They also serve soft serve ice cream my son enjoyed.
Barb Alexander says:
I stopped here for dinner and was pleasantly surprised by the quality of the food. the ribs are to-die-for –they smoke them right there. they had music on Saturday night and the people playing were having so much fun playing it made everybody else have a good time. The waitresses are prompt and friendly. I highly recommend this place especially for the value.. the food is not expensive at all!
Are You Looking For Restaurants Dunedin Florida Residents Recommend?
If you're in the Dunedin area and you're looking for local restaurants that locals can't get enough of, come on by and see us here at Sandbar Grill! You'll find us at 2602 Bayshore Blvd in Dunedin, Florida, but if you prefer to call ahead and get an order for pickup or delivery, give us a call at (727) 734-1962 instead!