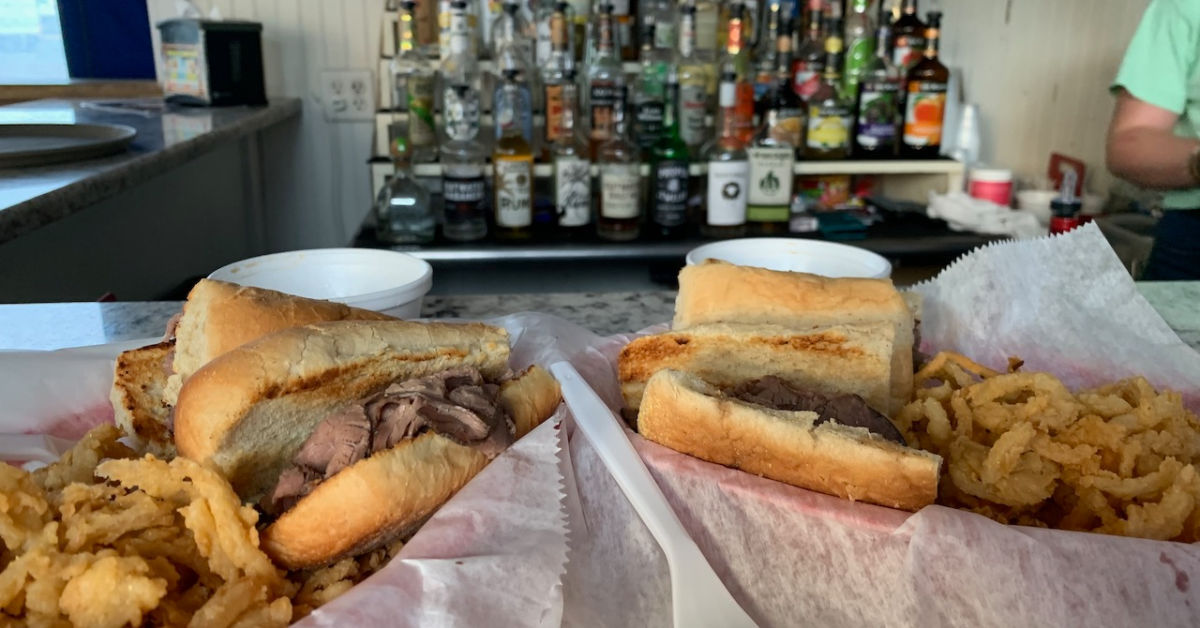 Grabbing your favorite meal and drinks at Sandbar Grill, a Dunedin outdoor bar will undoubtedly leave you satisfied and yearning for more.
Our outdoor bar & grill is located in Dunedin, Florida, a few minutes away from beautiful Honeymoon Island, thus giving you excellent beach bar vibes.
Apart from enjoying ice-cold drinks at our full liquor outdoor bar, you can also enjoy some of the best food that the area has to offer by grabbing a bite to eat at the Sandbar Grill.
Dunedin Outdoor Bar

About Sandbar Grill
Sandbar Grill is an open-air bar & grill located on the Dunedin Causeway in popular Dunedin, Florida. Our restaurant is known for its diverse and extensive food selection, such as seafood that comes fresh off the grill.
Additionally, we have daily lunch and dinner specials. We also have all-day drink specials!
If you enjoy live music, you're going to love the Sandbar Grill! We have live music at least four days a week. Check our entertainment calendar for what's on deck.
Wide Food Selection for Everyone
What makes our restaurant stand out is our wide selection of food. From homemade hamburgers to hearty Philly cheesesteaks and freshly prepared Seafood, we have you covered.
Even our Hot Dogs and Chicken Fingers will impress you!
If you are craving chicken, a well-prepared chicken breast fresh off the grill will calm your taste buds and fill your tummy. Additionally, you'll find the following on our new menu:
Mahi-mahi
Hand-breaded Grouper
EZ Peel Shrimp
BBQ pork
Hot-pressed Cubans
Grilled yellowfin tuna
There are many reasons that so many locals and tourists continue to come back to Sandbar Grill, but the most popular reason has to be our food quality!
A Little More About Our Dunedin Outdoor Bar
Our outdoor bar is an excellent place if you are looking for a place to unwind and enjoy a cold drink and quick burger. It's also a great place to come if you're looking to enjoy live music while trying one of our delicious dinner plates.
Daily Lunch & Dinner Specials Include
Monday
French Dip served with a side of fresh-cut onion straws
Tuesday
Meatball Sub with chips
Wednesday
Fried Pork Tenderloin sandwich with chips
Thursday
Soft Shell Crab sandwich served with chips
Friday
Grilled Crabcake sandwich with chips
Saturday & Sunday
Se what's Smoking
*Menu subject to change. While supplies last.
Two Full Liquor Bars
We have daily drink specials which include $5 Fireball or Proper 12 shots and Bloody Mary's on Sundays.
Both of our bars are open-air.
We serve draft, canned, and bottled beer.
We have Seltzers, Wine, and serve mixed drinks.
And, if you're feeling in the mood for a sunset toast, we have Champagne available too!