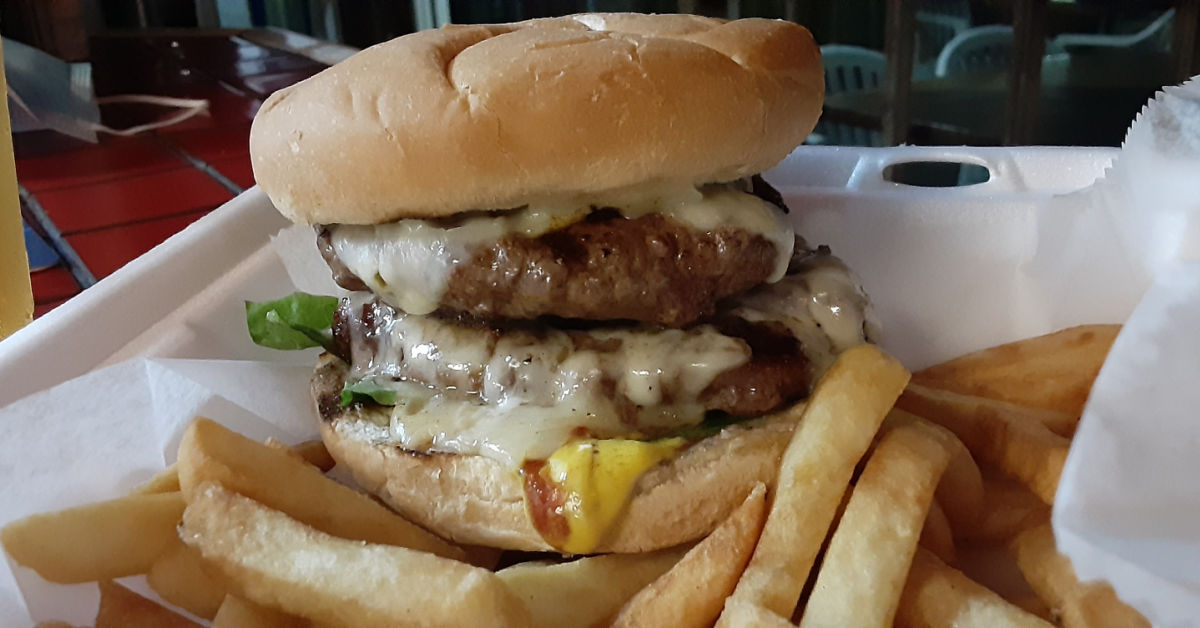 If you're looking for a hamburger place that serves up delicious made-to-order hamburgers, look no further than Sandbar Grill in Dunedin, Florida. This local gem has been serving up some of the best hamburgers in town since we opened our doors in 2004. Our burgers are made with the freshest ingredients and cooked to perfection each and every time, making them a favorite among locals and tourists alike.
In this blog post, we'll take a closer look at the amazing hamburgers that we have to offer at Sandbar Grill.
Dunedin Hamburger Place Sandbar Grill Discusses Made-to-Order Burgers

What makes Sandbar Grill's Hamburgers so special?
At Sandbar Grill, we strive to provide the best burgers in Dunedin. That's why our hamburgers are made-to-order with the freshest ingredients available. The patties are made with 100% fresh Angus beef, and the buns are perfectly soft. The burgers are then cooked to perfection on an open flame grill, giving them a unique and delicious flavor.
To top it off, there is a wide variety of toppings available that can be added to your burger to make it just the way you like it. From fresh vegetables, like lettuce and tomatoes, to more unique additions like jalapenos and grilled onions, you can customize your burger to your own tastes. And if that wasn't enough, Sandbar Grill also offers different kinds of cheese and sauces to choose from. With all these options, you're sure to find the perfect combination for your hamburger.
Craving Seafood? See: Dunedin Seafood: 4 Tips for Choosing a Seafood Restuarant
Hamburger Place: The secret to perfect taste
When it comes to crafting the perfect hamburger, there is no doubt that at Sandbar Grill in Dunedin, Florida we know what we're doing. Our made-to-order burgers have become a local favorite, and it's easy to understand why. Sandbar Grill's hamburgers are a delicious blend of two of our key ingredients – fresh ground beef and a special blend of spices.
The fresh ground beef used in Sandbar Grill's hamburgers is shipped fresh and never frozen. This is where the signature flavor comes from – the combination of freshly ground beef with our secret blend of spices. This spice blend is a closely guarded secret, but it gives our hamburgers an unforgettable taste that sets them apart from other burgers.
In addition to the quality ingredients, at Sandbar Grill we take great care in the preparation of our hamburgers. We cook them to order so that they are perfectly juicy and flavorful every time. We also pay close attention to our grilling technique, ensuring that each patty has that beautiful char-grilled flavor that everyone loves.
Overall, Sandbar Grill's made-to-order hamburgers are an absolute delight. The combination of high-quality ingredients and expert preparation make for a burger that's both flavorful and satisfying. With every bite, you'll get a taste of the secret blend of spices that gives these burgers their unmistakable flavor. So if you're looking for a delicious hamburger experience, head to Sandbar Grill in Dunedin – you won't be disappointed!
Why made-to-order is the way to go
When it comes to food, there's nothing better than made-to-order dishes. At Sandbar Grill, our hamburgers are cooked to order and made with the freshest ingredients. There's nothing like biting into a juicy hamburger that was just cooked to perfection just for you. The flavor is incomparable!
When you order your hamburger made-to-order, you get the benefit of knowing exactly what goes into your food. You can customize your order to ensure that all of your dietary needs are met, as well as make sure that the hamburger is cooked just the way you like it. This way, you know you're getting the best possible burger for your meal.
Made-to-order dishes also guarantee freshness and quality. Since your order is prepared specifically for you, there's no risk of food being prepared ahead of time and sitting out too long. This means that the flavors and textures of your food will be at their peak when they reach your table.
When it comes to dining out, ordering made-to-order dishes is definitely the way to go. At Sandbar Grill in Dunedin, Florida, our burgers are always freshly prepared and packed with flavor. You won't find a better burger!
Conclusion
When it comes to delicious, made-to-order hamburgers, Sandbar Grill in Dunedin, FL is the place to go. Whether you're looking for a classic hamburger, bacon cheeseburger, or one of our specialty creations, we can craft the perfect burger just for you. With a commitment to using only the freshest ingredients and exceptional attention to detail, Sandbar Grill has established itself as the premier destination for truly unique and delicious hamburgers.
Visit us today!