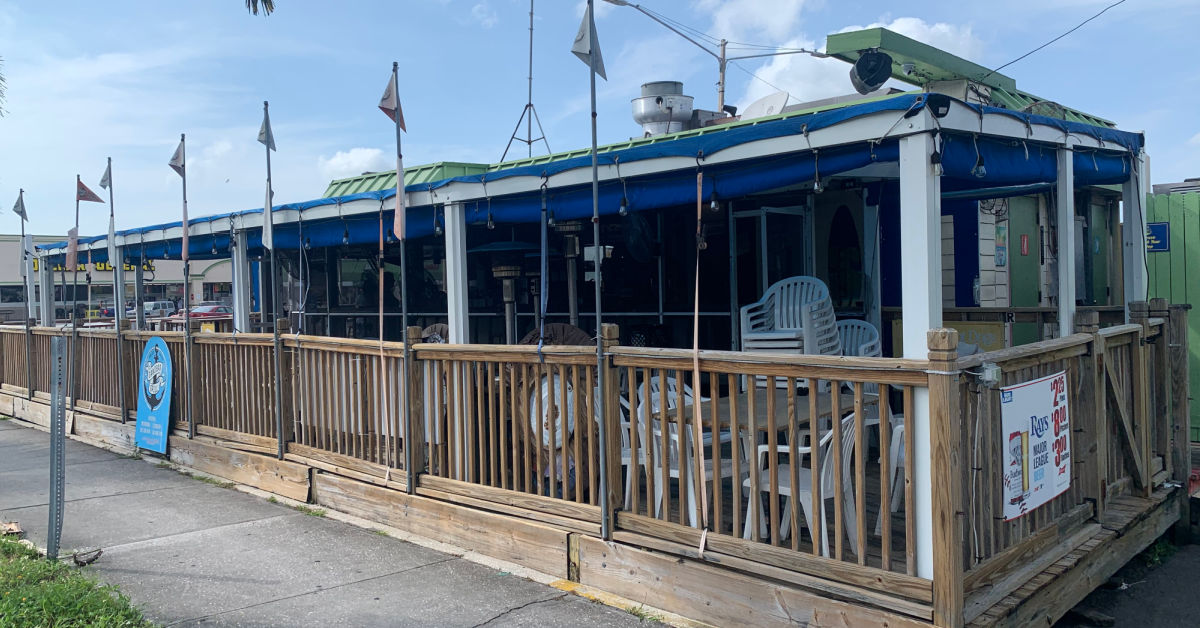 When you order food delivery from Sandbar Grill in Dunedin, we have a lot of choices on the menu, but we recommend trying one or two of these ten dishes when you place your order!
Order Food Delivery: 10 Sandbar Dishes to Try When You Order
1. The Seaside Combo
Our Seaside Combo gives you the choice of picking two options from fried shrimp, scallops, and clams and is served with a side of French fries and your choice of dipping sauce.
2. Fish and Chips
If you feel like a traditional dish and are craving fresh seafood, we recommend giving our fish and chips a try! You'll get a delicious meal of battered cod and French fries and you get your choice of dipping sauce.
3. Chicago Style Dogs
If you're craving a hotdog, we've got a full menu of dogs to choose from, but if you've never tried them before, we recommend giving our Chicago style dog a try! Our Chicago style dog is an all-beef hotdog that's served with mustard, relish, onion, tomato, celery salt, pickles & sport peppers. Add your favorite side to make it a nicely rounded meal, we've got French fries, onion rings, chili, potato salad, coleslaw, lobster bisque, sweet potato fries, and green beans!
4. Grilled Mahi Mahi
We're lucky to be right on the coast here in Dunedin and that gives us access to plenty of delicious, fresh seafood! Included in this selection is our grilled Mahi Mahi fresh off the grill. You can go with plain grilled, blackened, or lemon-pepper seasoned Mahi Mahi and add a side of your choice!
5. Chop Steak, Fries, And Gravy
If you're looking for something comforting to fill your belly, give our chop steak, fries, and gravy a try! You won't find a dish like it in any nearby restaurants!
6. Hot Pressed Cuban
We wouldn't be in Florida if we didn't have a hot pressed Cuban on the menu, and if you're a fan of the Cuban, you will love ours! Our fresh Cuban will become one of those options that you order much more then you ever thought you would!
7. BLT
If seafood or fish aren't your "thing" but you love bacon, place an order for our BLT!  It's absolutely divine!
8. Veggie Garden Burger
Veggie garden burgers are a staple among our vegetarian visitors and if you're a "veggie," we know that you'll love our veggie burger too!
9. Crabcake
Feel like grabbing something a little lighter but still filling? Go for our crabcake with a side of French fries, you won't regret it!
10. Hamburger
Feel like a delicious hamburger fresh off the grill on a soft bun with all of your favorite toppings? We can cook one to order just for you so that you get a nice juicy burger that's still smoking when it arrives at your door!
Looking To Order Food Delivery From Sandbar Grill?
Looking to order food delivery from Sandbar Grill? Just take a look at our menu and place your order through Uber Eats!