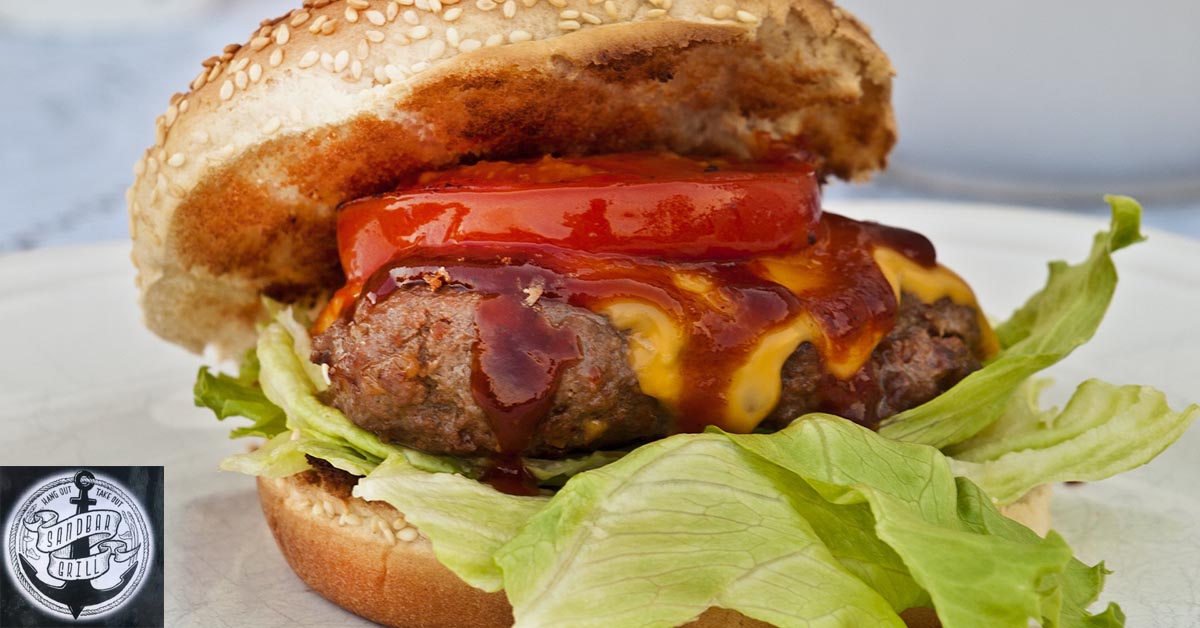 When it comes to Dunedin foods, here at Sandbar Grill we've got some great meal options! If you haven't yet had a chance to come by and pay us a visit yet, we'd love to show you why we're a Dunedin favourite. It's not just our food that makes us a local hotspot, though, check out these reasons why our regulars keep coming back for more!
Dunedin Foods: 3 Reasons To Try Sandbar Grill If You Haven't Already!
1. Our Ribs!
Okay, this one IS about our food! Many of our regulars and our one-time visitors rave about our ribs and some out of town guests even come back to visit us just for those delicious ribs! One guest said:
Best ribs in town!!!
Best ribs / authentic St. Louis Style ribs in the area. I grew up in St. Louis and have tried what other restaurants in town call " St. Louis Style Ribs". I don't believe they have ever been to St. Louis. If you want the meaty, fall off the bone ribs like they actually make in St. Louis, Sandbar Grill has the best!!! Very friendly people and great food! Their burgers are also excellent! They are open for take out only right now. They have a huge menu of other great item. Get the ribs before they sell out!
2. Our Atmosphere
If you're looking for somewhere friendly to just chill out with a cold drink and something quick to eat, we've got you covered too! Here's what one of our recent guests has to say…
Love the People and the Atmosphere!
We stopped into the Sandbar for Happy Hour after sunset, and we're glad we did. We were immediately greeted and welcomed by the bartender and other patrons. Good Happy Hour prices on drinks and beer. Nice indoor and outdoor seating to take advantage of the weather. We had great bar conversation with Maddy, who as it turns out also owns the place. Other locals were friendly and outgoing. Although we didn't eat here, it is a great stop for a bite and a beer on a beautiful day, or any day!
3. Our Staff
Our staff are our family and we couldn't be the place we are without them! Our regulars wouldn't be without them either! One of our recent guests had this to say…
What a Great Find!
Based on the recommendation from fellow boaters, we walked from Marker 1 Marina right past the restaurant that everybody recommended and to the Sandbar Grill.

And, man are we happy we did!

As we travel, we love to eat at humble local places instead of the chains or overwrought touristy places. Sandbar Grill was right up our alley.

We ate outside on the patio–you gotta love Florida's west coast in December–on comfortable chairs and tables.

The menu is simple and straight-forward. Four of the six of us got seafood dishes, which they raved about. The other two got a cheeseburger–if you've read my other reviews, you would guess rightly that this was my choice–and a steak and cheese sandwich. All of the food was great!

Our servers were friendly and fast.

We are glad we followed our friend's recommendation to eat at Sandbar Grill and you will be too if you accept my recommendation.
Looking For Some Delicious Dunedin Foods?
Are you looking for a great meal for takeout, delivery, or dine in options? We'd love to have you here at Sandbar Grill! For takeout or delivery, give us a call at (727) 734-1962 to place your order or if you prefer to drop in and see us, you can find us here at 2602 Bayshore Blvd.