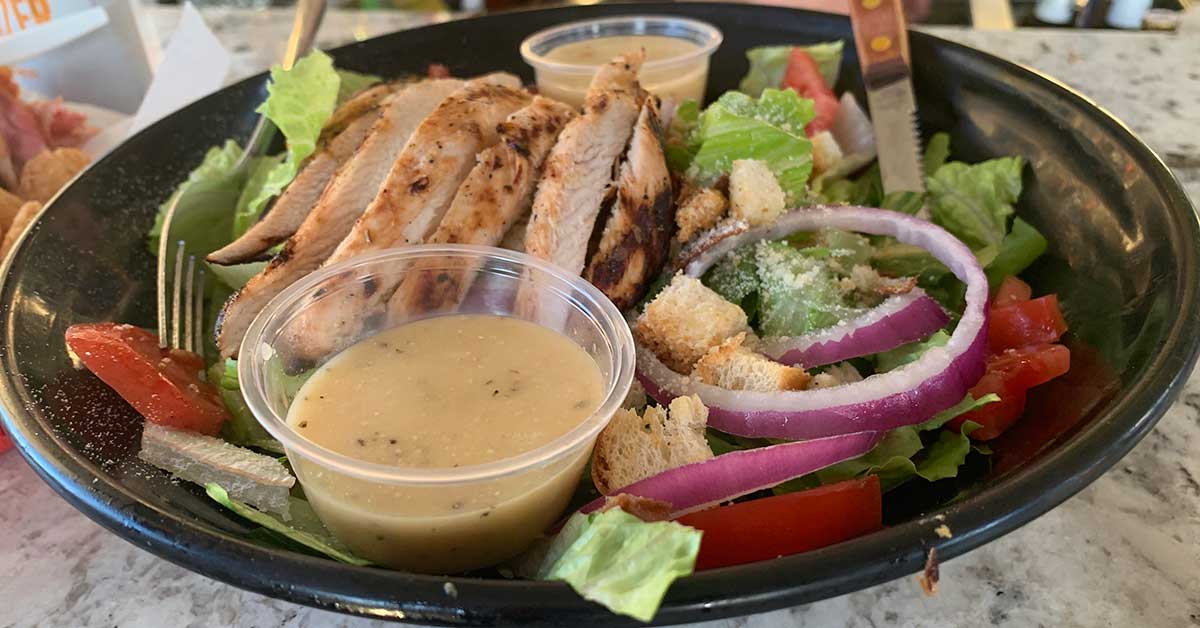 When it comes to Dunedin delivery options, there are plenty to choose from, but not all of those choices are equal. Certainly, there are the big chain restaurants and fast food options, but haven't you ever just craved something more than a thin burger patty with a slice of fake cheese on top? If you have, Sandbar Grill has you covered.
Dunedin Delivery: Healthier Eating Options at Sandbar Grill
At Sandbar Grill we don't just offer hot fresh off the grill deliciousness, we also offer healthy options for those who would like to cut down on the calories or who just enjoy eating healthier options!
So, what healthier options do we have to offer?
Salads
We have a selection of salads for you to choose from so whether you like the more conservative garden salad or the richer caesar salad, you'll find one to satisfy your appetite! Our salad selection includes:
Fresh garden salad
Caesar salad
Greek salad
Wraps
If you're a fan of wraps, we have plenty of delicious wrap options to choose from too! Perfect for lunch on the go or a lighter lunch, choose from any of the following healthier choices:
Chicken breast wrap
Mahi Mahi wrap
Tuna wrap
Grouper wrap
Fresh Off the Grill
We also have a nice selection of foods fresh off the grill that will leave you satisfied without feeling bloated or guilty for "indulging" in a meal out. Choose from the following grilled options:
Grilled chicken breast sandwich
Crabcake sandwich
Fillet of grouper sandwich
Mahi Mahi sandwich
Grilled yellowfin tuna sandwich
Veggie garden burger
Other Options
We have a number of other options to choose from as well, try any of these options too!
Our chili by the bowl served with crackers
Our smoked turkey hoagie
Whether you choose to dine in or order food for delivery, try one of our healthier choices today, you won't regret it!
Not feeling up to healthy choices but your loved one is?
If you have a loved one who is trying to eat healthy foods, but you're more of a fan of fried foods and burgers, don't despair! One of the best things about ordering from us is that you can mix and match healthy choices with that fried seafood platter that you've been drooling just thinking about! Not a fan of fried seafood? Grab our fresh homemade burger or one of our all-beef hotdogs, we're famous for those!
Trying to eat healthier but have a sweet tooth? 
Don't worry, we've got you covered too! Pick from our healthier entrees and indulge a little when it comes time for dessert! We've got a slice of Gandy key lime pie with your name on it or you can go the full nine yards and get a chocolate-dipped slice of pie on a stick!
Ready to Order Dunedin Delivery From Sandbar Grill?
If you're ready to order your next meal from Sandbar Grill, we're here for you! Just pick your favorite options from the Sandbar Grill menu and place your order through UberEats!