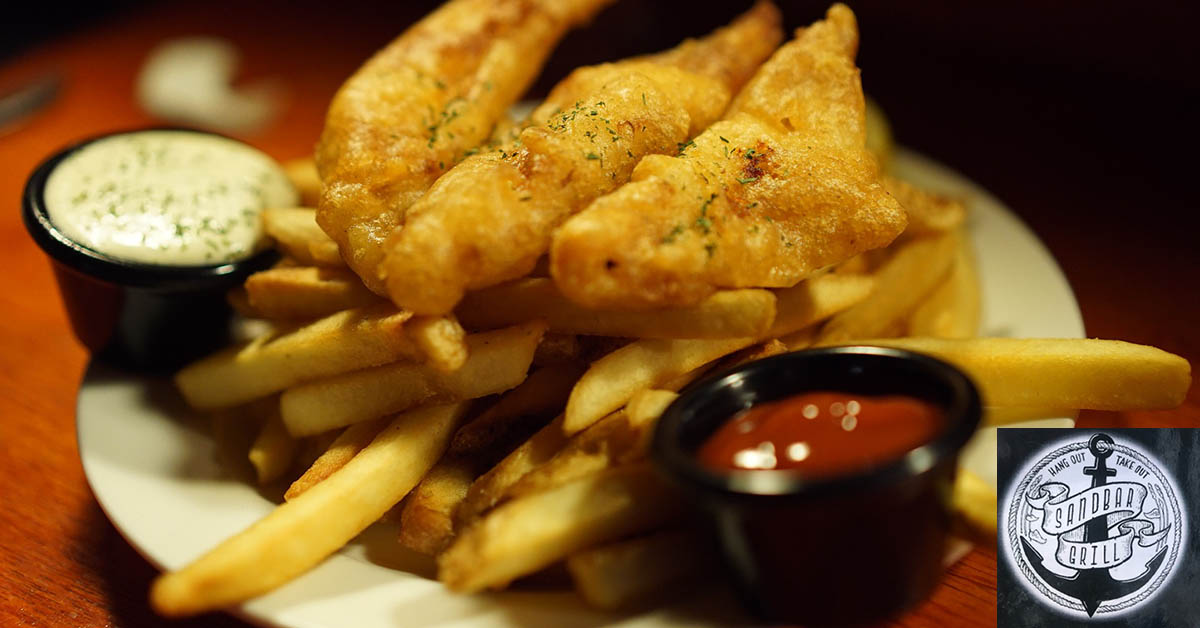 As a proud downtown Dunedin business, nothing makes us happier than hearing about happy guests who have enjoyed paying us a visit! One of the platforms that allows us to hear from a wide variety of our guests is TripAdvisor, so today we're sharing some of our Sandbar Grill TripAdvisor reviews so that you can see what our guests are saying about us!
Downtown Dunedin Residents Review Us On TripAdvisor!
The TripAdvisor user "Stealin95" commented on our restaurant just four weeks ago and this is what they had to say!
Best ribs in town!!!
Best ribs / authentic St. Louis Style ribs in the area. I grew up in St. Louis and have tried what other restaurants in town call " St. Louis Style Ribs". I don't believe they have ever been to St. Louis. If you want the meaty, fall off the bone ribs like they actually make in St. Louis, Sandbar Grill has the best!!! Very friendly people and great food! Their burgers are also excellent! They are open for take out only right now. They have a huge menu of other great item. Get the ribs before they sell out!
User "G2655BWgaryk" said the following…
A true hidden gem
A true hidden gem in Dunedin Florida. The food is fresh and the drink selection is great. A must go to place.
TripAdvisor reviewer "CTK6955" says:
Love the People and the Atmosphere!
We stopped into the Sandbar for Happy Hour after sunset, and we're glad we did. We were immediately greeted and welcomed by the bartender and other patrons. Good Happy Hour prices on drinks and beer. Nice indoor and outdoor seating to take advantage of the weather. We had great bar conversation with Maddy, who as it turns out also owns the place. Other locals were friendly and outgoing. Although we didn't eat here, it is a great stop for a bite and a beer on a beautiful day, or any day!
TripAdvisor user "LittleMiss99" says:
Don't judge a bar by its cover
This bar does not look like much on the outside it has open air seating but the food is very good the music is great and the service is very good as well I highly recommend you stop by this little place and have you a cold one and some dinner I normally shoot pictures but I was having such a good time I forgot this time
User GuyEWood all the way from Fairhope Alabama says:
What a Great Find!
Based on the recommendation from fellow boaters, we walked from Marker 1 Marina right past the restaurant that everybody recommended and to the Sandbar Grill.

And, man are we happy we did!

As we travel, we love to eat at humble local places instead of the chains or overwrought touristy places. Sandbar Grill was right up our alley.

We ate outside on the patio–you gotta love Florida's west coast in December–on comfortable chairs and tables.

The menu is simple and straight-forward. Four of the six of us got seafood dishes, which they raved about. The other two got a cheeseburger–if you've read my other reviews, you would guess rightly that this was my choice–and a steak and cheese sandwich. All of the food was great!

Our servers were friendly and fast.

We are glad we followed our friend's recommendation to eat at Sandbar Grill and you will be too if you accept my recommendation.
Downtown Dunedin Restaurant and Grill
If you're in or around the downtown Dunedin area and get a craving for something hot off the grill, drop in and pay us a visit here at Sandbar Grill! We'd love to share some of our local favorite dishes with you!