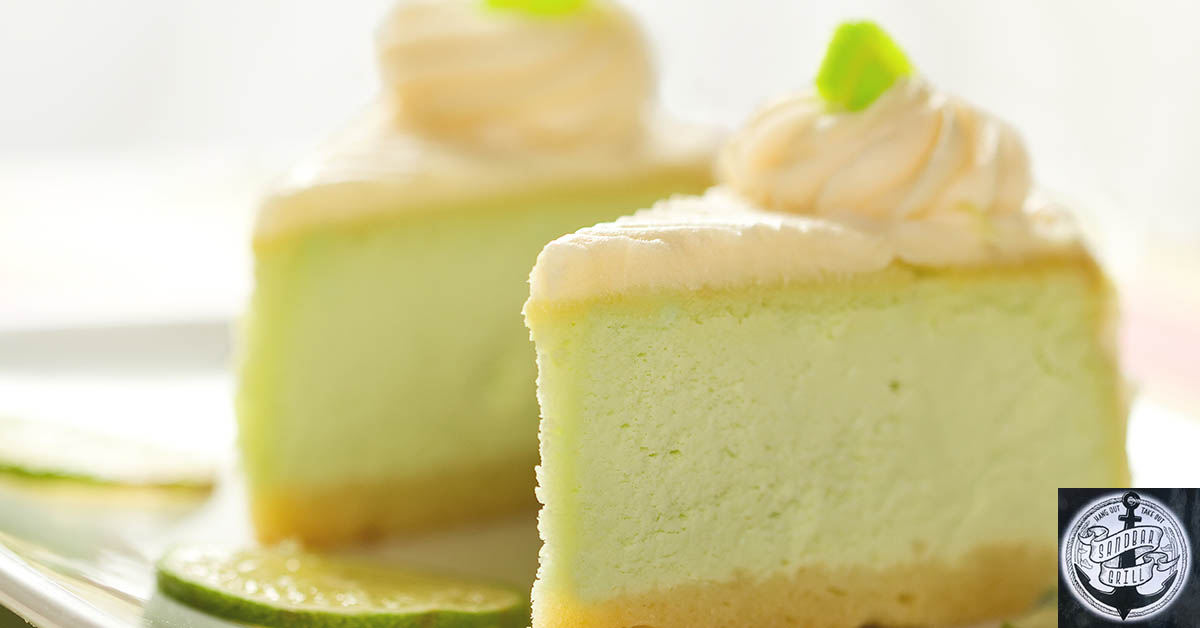 Here at Sandbar Grill in Dunedin we've got a keylime pie Dunedin residents can't get enough of! If you haven't been by to see us to try it for yourself, then it's about time that you did!
Keylime Pie Dunedin Residents Can't Get Enough Of!
What is it that makes our JJ Gandy Desserts keylime pie so great? We think it's the perfect balance between sweet and tart, a balance that you won't find in every keylime pie around the country. You see, here in Florida we have the perfect keylimes and with just the right recipe, you get to experience that fresh citrus tang that's balanced with the ideal level of sweetness. Ask someone else, though, and they might tell you that what they love the most about our keylime pie slices is the crumbly graham cracker crust or how the whole pie comes together in a composition that you won't soon forget! Whatever it is, though, we can only say that our keylime pie is the top-selling pie in the region and you can't afford to miss out on it! We've even had non-keylime pie lovers come by to try our pie for themselves when they heard other people raving about it. Their feedback is always the same: "I don't usually like keylime pie, but…" You see, unlike others who sell a pie that's too tart, too sweet, too hard, too soft, that has a crust that crumbles too easily because it's too dry…we have a pie that really does combine the best of the best.
Really not a fan of keylime? Don't worry, we have plenty of other things on our menu that will tantalize your tastebuds. If you're hooked on the idea of something sweet, we recommend going with our JJ Gandy's chocolate dipped pie on a stick. Want something more substantial? We've got a whole menu loaded with the freshest seafood if you're looking to indulge in some of the finest fresh fares Dunedin has to offer. If seafood isn't your thing, don't panic, we've still got plenty for you to choose from! We've got BBQ pork sandwiches, Cuban sandwiches, burgers, salad, deli sandwiches, hotdogs, chicken fingers, chop steak, garden burgers, BLT's, grilled cheese, and more! Just dropping by for a snack?
Grab one of our delicious appetizers and a nice cold beer, it's the perfect way to fuel up mid-afternoon while you're walking around town without feeling weighed down or spoiling that dinner reservation you made before you even settled into your hotel!
Looking For the Best Keylime Pie Dunedin Has to Offer?
If you're on the lookout for the best keylime pie Dunedin has to offer, drop in and pay us a visit today at Sandbar Grill! You'll find us at 2602 Bayshore Blvd in Dunedin and while you're here, make sure to grab a little something more filling before you taste our incredible keylime pie, we recommend one of our seafood baskets!