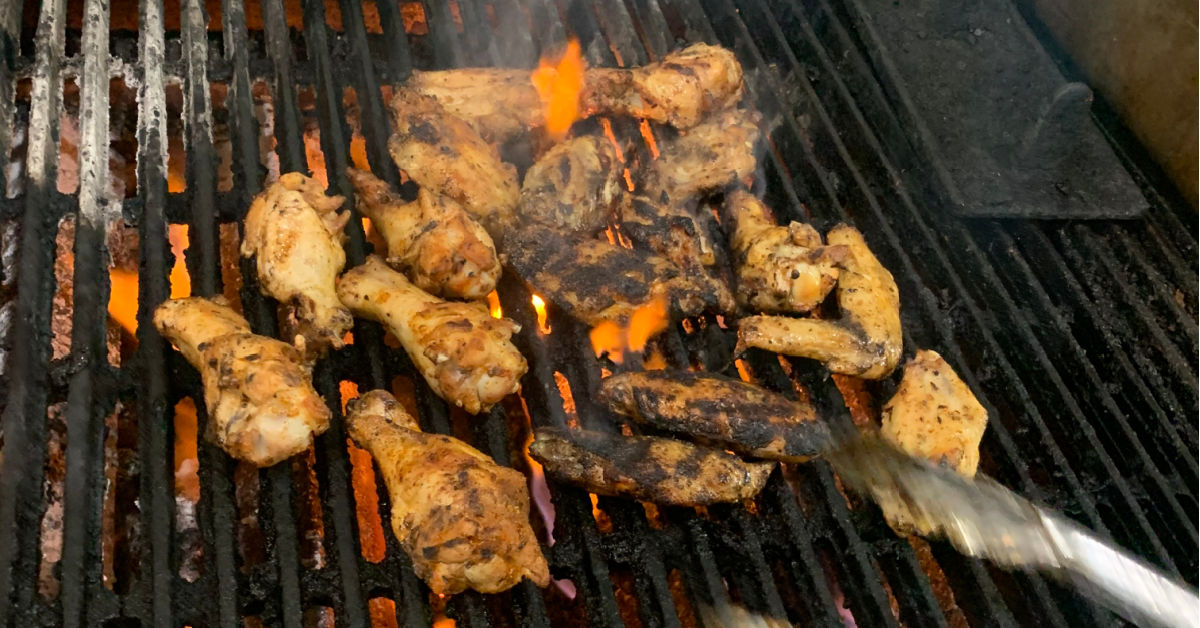 Are you looking for Dunedin wings to satisfy your wings craving? Well, if you're in our neck of the woods near Bayshore Boulevard, we'd love for you to drop in and give our wings a try!
Dunedin Wings: Sandbar Grill Fresh, Crispy Wings!
If you ask us, there is nothing better than hot-off-the-grill wings for lunch on a weekend! We've always enjoyed spending time with friends, grabbing a cold one, and a whole ton of wings and fortunately, we happen to own a restaurant that makes some of the best wings in town!
How do we get our wings cooked so perfectly? We've got one of the best grills around and, of course, a fabulous chef! We always get our grill nice and hot before throwing on those chicken wings and grilling them to perfection over a naked flame! Don't worry about our wings getting too crispy, though, we never char our wings, we always cook them until they're just crispy on the outside and still juicy throughout.
Whether you're coming to see us on your lonesome or whether you're coming with a few of your friends, we've got plenty of wings to go around. You can order batches of 10, 20, or 50 wings and you'll get plenty of bleu cheese dipping sauce and celery too.
Looking for more than wings? You can start off with wings and then grab a burger and fries to make sure that you go home with a full belly! Looking for a few dishes to pick at while you watch the game? Get a plate of our wings and add on some buffalo clam strips, fried gator tail with Tiger sauce, and coconut shrimp with spicy apricot sauce. Not what you'd pick? We've got plenty of other great appetizers to choose from so you can make your own selection platter and get something for everyone.
Looking for something lighter? We've got options for you too! We've got salads, wraps, and deli on a hoagie sandwiches with plenty of choices!
Not looking for a feast or anything to eat at all? We've got plenty of ice cold drinks for you to choose from while you relax out under the sun. Choose from our bottled domestic beers, bottled imported beers, wine, and we even have non-alcoholic beer for those of you who are looking for it! No matter what brew you want to drink down while you watch your favorite teams at play, we've got you covered (and we don't charge you an arm and a leg for your drinks either!)
Satisfy Your Dunedin Wings Craving Today!
Come on by and pay us a visit here at Sandbar Grill and try some of our fresh crisp wings and a bottle of your favorite beer! Not sure about heading out to eat at a restaurant just yet? Don't worry, you can order our wings for delivery too straight through UberEats!