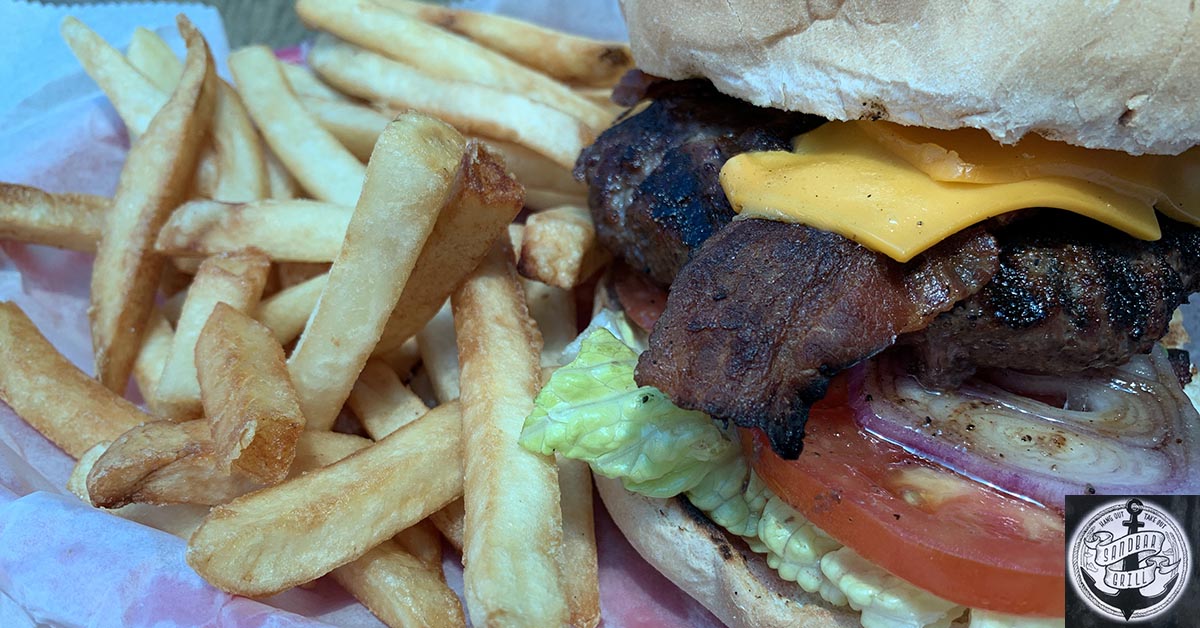 At Sandbar Grill, Dunedin, burgers are one thing we know well! Our 6oz. homemade burger is one of the most popular foods on our menu. We don't go for those flat frozen burgers, we handmake our burgers and you always get a thick, juicy burger every time! Today, in appreciation of thick and juicy burgers, we wanted to share some of the most amazing burgers from around the country so that no matter where you are, you can satisfy that burger craving!
Dunedin Burgers: We Know Great Burgers!
If you happen to be in any of these areas of the country, we recommend grabbing one of these amazing burgers!
Loretta's Northwesterner in Seattle, Washington
Another northwest destination, Loretta's Northwesterner in Seattle, Washington offers The Tavern Burger. It may not look fancy or be loaded with a ton of extras, but the flavors are perfect and the burger is nice and juicy!
The Brindle Room in New York, New York
If you're visiting the big apple, drop into The Brindle Room and try the Sebastian's Steakhouse Burger! If you want the best burger in New York, this is arguably it. A premium thick patty topped with caramelized onions and the whole thing is so perfectly seasoned, you won't beat it!
Duke's Grocery in Washington, DC
Hopping up the east coast, if you happen to be in Washington, DC, head over to Duke's Grocery! The Proper Burger isn't a one-handed burger, in fact, you'll wish you had an extra hand to manage this huge burger! We generally don't approve of eating a burger with a knife and fork, but we're not sure you're going to have an option with this massive burger choice!
Redcoat Tavern in Royal Oak, Michigan
If you're up north near Royal Oak, Michigan, drop into the Redcoat Tavern and grab the Classic Burger with Sharp American. A thick patty sandwiched between a sesame seed bun with a thick, fresh tomato slice, this is the homemade burger you've been craving!
Stanich's in Portland Oregon
If you happen to be in Portland Oregon, you HAVE to drop in and pay a visit to Stanich's! Order the "Nick's" Cheeseburger with Grilled Onions, it's a thick and sloppy burger so get your napkins ready, but totally worth the mess you'll make eating it because it's amazing!
Sandbar Grill in Dunedin Florida
Of course, we're going to include our delicious fresh from the grill burger on the list! A deliciously handmade patty topped with all your favorite condiments in a soft bun! Throw a side of freshly crisped French fries and you've got a meal you won't forget!
Looking For Delicious Dunedin Burgers?
If you're in or around Dunedin and looking for delicious burgers, drop in and pay us a visit and we'll throw a burger on the grill for you!