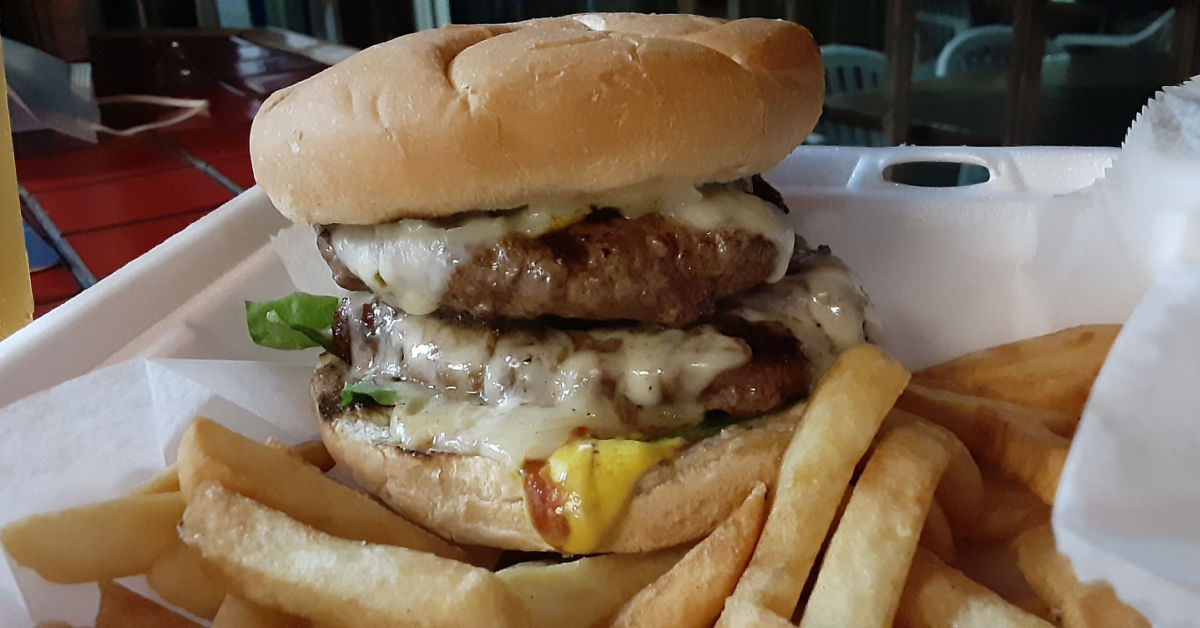 Today we want to talk a little bit about what Dunedin burger lovers want out of their burgers. Specifically, what it is that they think makes a great burger!
Dunedin Burger Lovers on What Makes a Great Burger
There are burgers at just about every restaurant and fast food joint you go to these days, but if you're a true burger lover, then you know that not all burgers are created equal. That's why we put the extra effort into every one of our burgers. One of the ways we do this is by asking you what you think makes a burger special… here are a few of your answers…
A Fresh Bun
When you have a deliciously fresh hot burger that's perfectly cooked, the last thing that you want to do is slap that patty on a stale burger bun. This is why it's so important to us here at Sandbar to have a supply of fresh burger buns that are soft and fresh but that can still hold up to the usual condiments you can't eat your burger without.
High Quality Meat
Of course, one of the most important factors in a good burger is the quality of the meat. You want a burger that's made with fresh, high-quality meat – ideally, meat that's been freshly ground – and that's not too lean. Yes, you may think that the leaner the meat, the better, but a small amount of fat in a burger helps to hold the patty together and it gives the meat a delicious flavor profile!
Balanced Seasoning
A good burger patty should be seasoned and seasoned well without any overpowering flavor profiles but not with so little seasoning that you can taste fat and nothing more.
A Good Grill
The best burgers come off a hot grill – it's where all of that delicious flavor is sealed into the meat without being on the grill for so long that it dries out the meat completely. You can tell if your burger has been cooked for far too long because the outside will be charred (or at least hard to the touch) and the meat itself will just crumble rather then stick together in a pattty.
Fresh Toppings
The lettuce, tomato, onion, pickles…it doesn't matter what toppings you like on your burger, the freshness of those toppings makes an incredible difference! We go for fresh, local produce that's handpicked and sliced by hand every day to ensure the freshness and moistness of each topping you choose is up to par!
Want to Try a Dunedin Burger From Sandbar Grill For Yourself?
If you want to give one of our fresh-off-the-grill burgers a try to see for yourself what all the fuss is about, just drop in and pay us a visit for lunch or dinner! We're open from Sunday through Thursday from 8:30 am to 10 pm and on Friday and Saturday from 10:30 am to 11 pm. Or, if you're looking for a quick meal at home, just give us a call for delivery at (727) 734-1962 and we'll have that burger to you in no time at all!