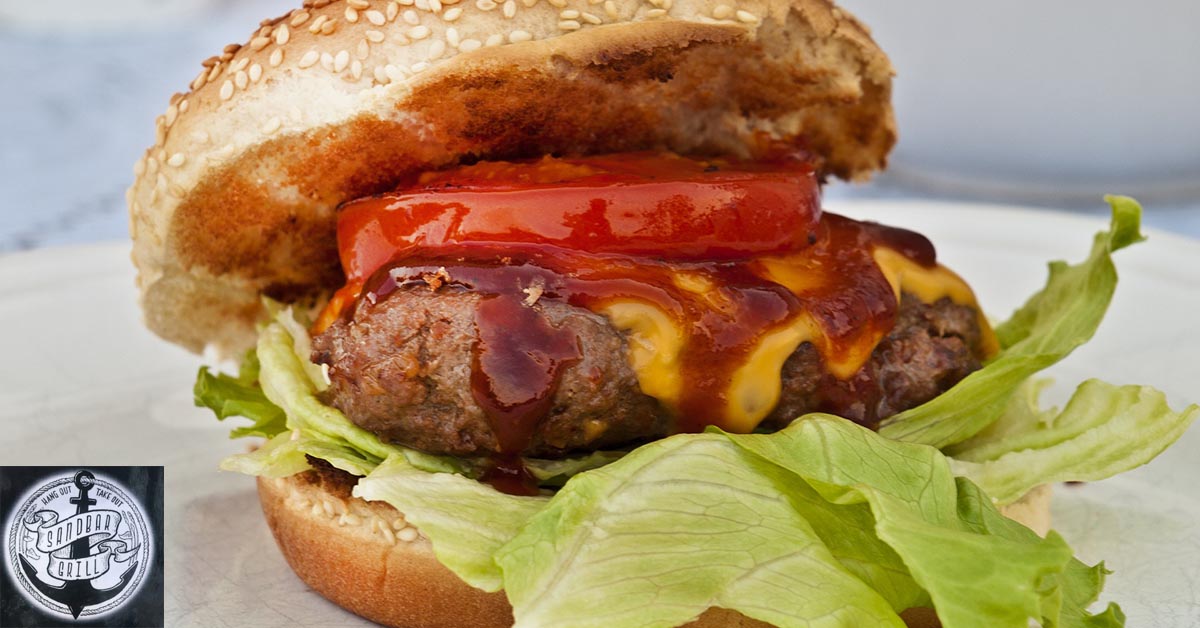 Here at Sandbar Grill in Downtown Dunedin Florida, we have something on the menu for everyone and we didn't forget our vegetarian friends either! Lately we have been sharing a lot about our non-vegetarian meal options, but today we want to talk a little bit about the vegetarian options we have to offer!
Downtown Dunedin Florida: 5 Vegetarian Meal Options At Sandbar!
1. Fried Mushrooms With Tiger Sauce
If you are looking for a quick snack, our appetizers are a good place to start! One of our most popular vegetarian options on the appetizer menu is our fried mushrooms with tiger sauce! Delicious plump mushrooms fried fresh and served with tiger sauce, this is the perfect light snack or a great start to a bigger meal if you are looking for something  little more filling!
2. Veggie "Garden Burger"
If you are looking for something to eat after a long day at work, you want something a little more than fried mushrooms, we suggest giving our veggie "Garden Burger" a try! It's everything you want from a vegetarian burger topped with fresh toppings and all of your favorite condiments. We recommend adding a side of fries, too, because they are fresh, crispy, and perfectly delicious!
3. Caesar Salad With Tomatoes And Onions
Sometimes you want something light but the weather is just too hot to grab something hot – that's when we recommend taking a look at our salad menu! We have some great fresh salad options, but one of our best selling salad choices in our Caesar salad with tomatoes and onions. You can even pair up your salad with our fried mushrooms for something a little more filling!
4. Grilled Cheese
Sometimes you want something a little more comforting to eat and that's when we recommend trying our grilled cheese! It's the perfect meal for those times when you just want something warm in your belly and a little nostalgia at the same time! Fresh off the grill, our grilled cheese pairs perfectly with a bowl of soup or our sweet potato fries! You can even treat yourself and round your meal out with a delicious slice of pie – we recommend the key lime pie!
5. Jalapeno Poppers
Feel like something a little spicy? We have some incredible jalapeno poppers that come stuffed with cream cheese and a side of ranch dressing. They are just the right amount of spice complemented by a sweet creamy cream cheese and a tang of ranch dressing!
Bonus
Just want something to satisfy your sweet tooth? Skip everything else on the menu and go right for the key lime pie! A true Florida classic and one of our favorite things on the menu!
Looking For Somewhere to Grab a Bite in Downtown Dunedin Florida?
Looking for somewhere in Downtown Dunedin Florida to grab a quick bite? Head on down to see us here at Sandbar Grill and take your pick from our menu!