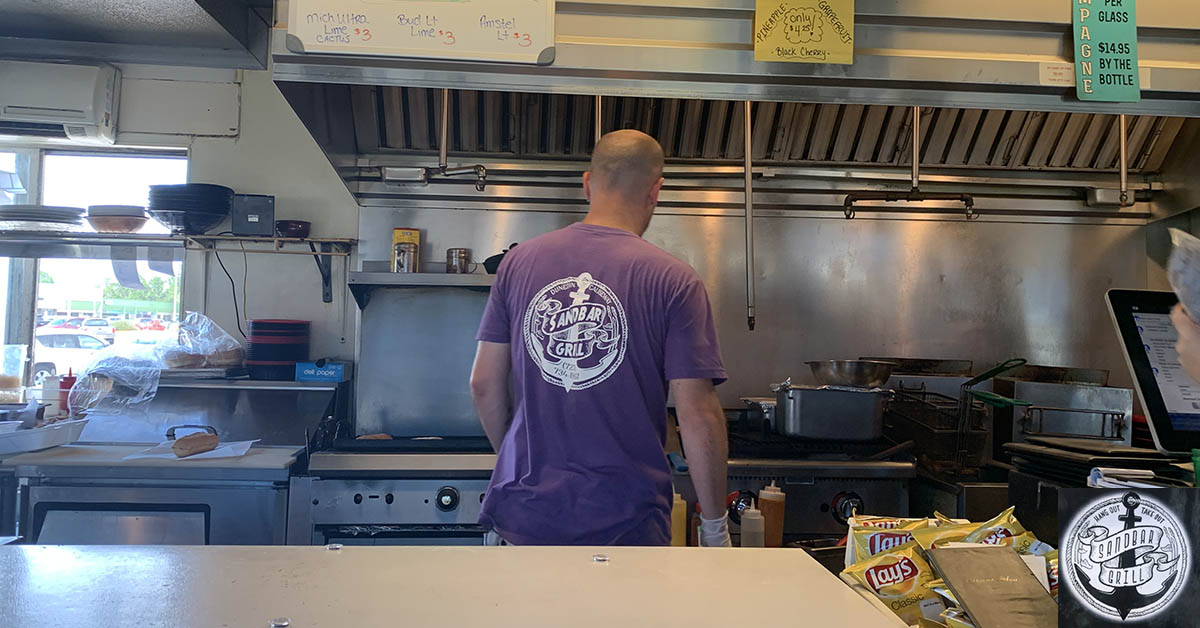 Sandbar Grill, Dunedin Fl, is located on  2602 Bayshore Boulevard, Dunedin, FL 34698. If you've never been by to pay us a visit, you may have a few questions about who we are and what we offer, so today we're going to share a few quick facts that you should know!
Sandbar Grill, Dunedin FL: What You Should Know About Us!
What should you know about Sandbar Grill, Dunedin FL?
Cuisine: Grill, American, burgers, sandwiches, barbecue.
Food: We serve a varied menu that includes something for everyone in your family. We have fresh seafood, BBQ, juicy burgers, sandwiches, salads, steak sandwiches, hotdogs, and hoagie sandwiches.
Special Meal Options: We do offer vegan and vegetarian meal options.
Meals: We offer breakfast, lunch, and dinner.
Beverage Options: We offer a full range of beverages including Coke products, non-alcoholic beer, imported and domestic beer, sangria, wine, hot tea, cocoa, coffee, sweet tea, and unsweet tea.
Parking: We have a parking lot where you can safely leave your car while you enjoy your meal. Our parking lot is free, we don't think that you should have to pay to park just so that you can come in and try our food!
Bike Parking: In addition to a parking lot for your vehicles, we also have bike parking available outside our restaurant, so if you feel like grabbing a bite to eat while you're riding around town, we've got a safe spot to leave your bike while you do!
Takeout: We do offer takeout.
Delivery: We offer delivery through UberEats.
Catering: We do offer catering.
WiFi: We also offer WiFi to our customers.
Dress Code: We don't expect you to dress up to eat with us! We have a casual dress code so just drop on in on your way back from work, on the way back from the gym, or any time that you feel like grabbing a bite.
Reservations: We don't offer reservations. We're a casual eating joint where we like to offer guests the chance to walk on in and grab a seat.
Environment: We are a family-friendly environment where kids are welcome! We welcome guests of all ages and offer a healthy environment that all of our guests can enjoy.
Thinking About Dropping in on Sandbar Grill, Dunedin FL?
If you're thinking about dropping in on us and grabbing a bite to eat, we recommend checking out our fresh local seafood options as well as our delicious BBQ. If you're looking for something a little heartier we recommend starting with our nachos and then grabbing our chop steak, fries, and gravy! It doesn't matter what you choose from our menu, we guarantee that you'll leave with a full belly and a smile!