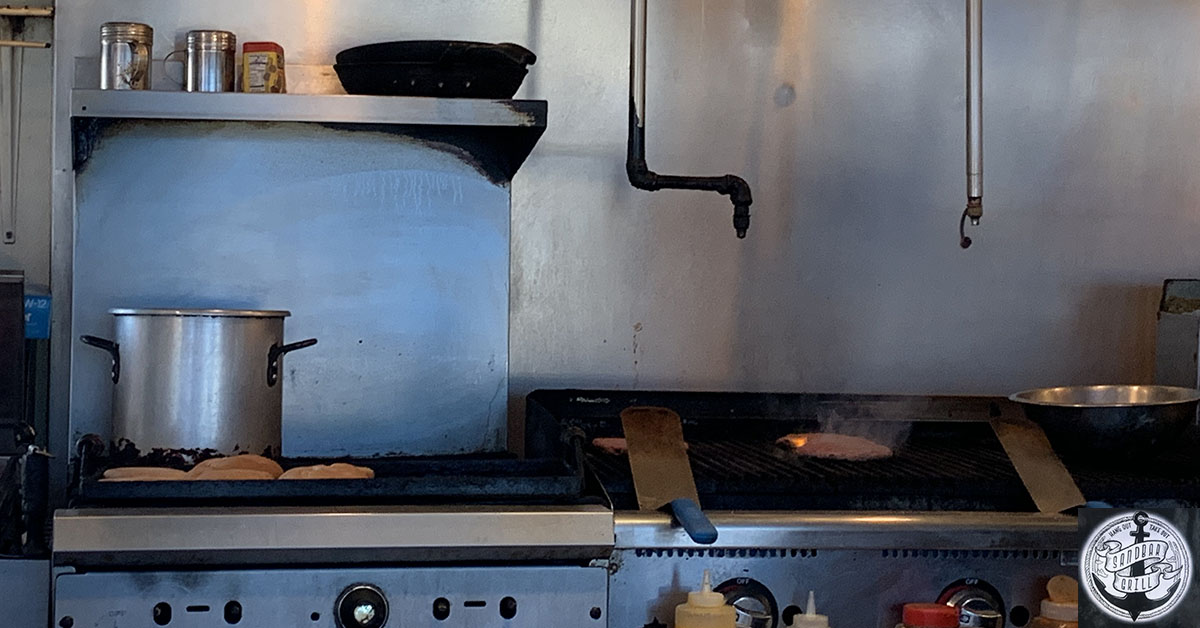 Dunedin restaurants TripAdvisor reviews are a great way to find local places to eat, but they're also a great way to find out what other people are saying about your favorite local restaurants. Here at Sandbar Grill, we have received some incredible feedback from our guests and today we'd like to share some of that feedback with you so that you can see what others are saying about us!
Dunedin Restaurants TripAdvisor Reviews: Sandbar Grill
Here at Sandbar Grill we always love hearing from our customers especially when what they have to say is about how great our food is and how wonderful their experience was visiting us. Today we'd like to share a few of the incredible reviews that we've received on TripAdvisor!
"This is a little restaurant right on the causway. Not much to look at but don't let that fool you. Had lunch here three times in 10 days and will visit again before we leave. One of the best burgers I ever had and cooked exactly as ordered. Also had the grouper sandwich and dinner and was also very good. These are the only two items we tried, enjoyed them so much we didn't try anything else. Good friendly service and the food is served quickly and hot." – GeoBar2019

"On the causeway going out to Honeymoon Island, this great little dive is located. We love the cheesburgers, the best onion rings, and cheap, ice cold beer! The servers are always friendly & right on. And the prices are good. Since moving here last year, the Sandbar has become a habit!!!
Cheers!!!! ———- Ken" – JerseyBeachcomber

"This place was good. Quick bite plenty of items in the menu. All the usual and deep fried food. With in the category of a fast food place I'll say it is a 5 Star. Friendly to our small dogs and good attitude from the personal running this place." – Jaaserna

"We needed a quick, inexpensive meal on the way to the airport. It was a cold day, but the porch seating area had terrific heaters and we settled right in. Our waitress was a doll. Great suggestions and funny as hell.

Two of us had the grouper sandwich with fries and coleslaw and two of us had the pulled pork sandwiches and it was one of those meals no one thought the other had a better meal.

I had the generous pulled pork sandwich – it was moist, delicious, tasty and the BBQ sauce added to it rather than camouflage the taste. I also had my husband's fries. They were crisp and that perfect golden crunch. I almost had my husband's grouper sandwich but he reminded me I had my own lunch.

What topped the meal for me was the chocolate covered pie pops by JJ Grandy – a local pie maker of great acclaim. I am not a pie lover and I haven't had a lot of key lime pie in my life. However, that chocolate key-lime pie pop was out of this world. I only shared it with my husband because I ate most of his fries. Only fair." – Claire M
Looking for Dunedin Restaurants TripAdvisor Users Recommend?
If you're looking for Dunedin restaurants TripAdvisor users recommend, drop in and pay us a visit at Sandbar Grill! We'd love to have you and we know that you'll love our hot off the grill delicious meal choices! You'll find us at 2602 Bayshore Blvd, Dunedin, FL 34698-1801 and if you get lost, just give us a call at 727-734-1962!