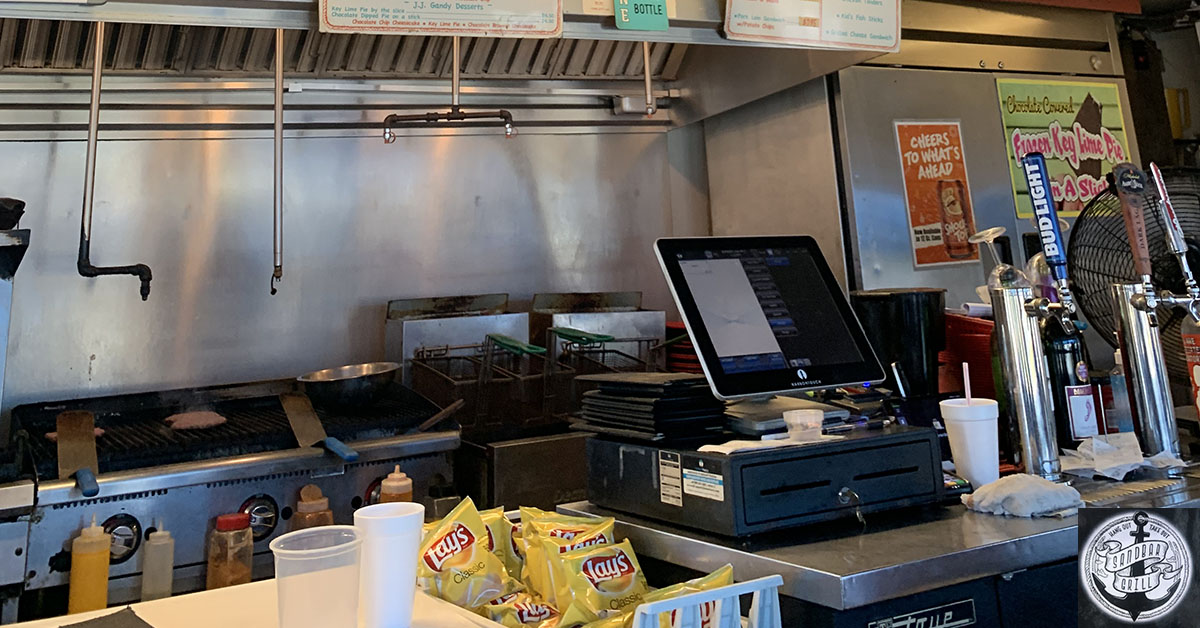 There are plenty of Dunedin restaurants Florida residents can choose from when they're visiting our little slice of heaven on Florida's west coast. If you happen to come across Sandbar Grill as you're passing through Dunedin, you may find yourself wondering who we are as you weigh your restaurant options…allow us to tell you a little bit about ourselves!
Dunedin Restaurants Florida: Who is Sandbar Grill?
When it comes to Dunedin restaurants Florida residents choose as their local hotspot for great food, Sandbar Grill is at the top of the list. But what is it that makes us one of the top hot spots for locals?
Well, it could be our location. Sandbar Grill is located just off the Dunedin Causeway in picturesque Dunedin, Florida and we're just minutes from the renowned Honeymoon Island.
Then again, it could be our selection of ice-cold beer that's perfect on a hot Florida day, our huge selection of liquor and wine, or any one of the dishes from our extensive food menu.
Our food, in particular, is a big drawing point for locals in search of just about anything that can be thrown on the grill and we can't blame anyone for being sucked in by that! Our flaming grill is the source of many of our lunch and dinner menu favorites including steak, chicken, burgers, and fish. We've spent a considerable amount of time perfecting our grill technique to ensure that you get a perfectly balanced flavor in every meal you order hot off the grill!
Sandbar Grill Cuisine
Just what kind of food do we offer here at Sandbar Grill? The question should be what don't we serve? We wanted to make sure that there was something for everyone who dropped by to pay us a visit. There is nothing worse than going to a restaurant with friends or family only to find out that there's nothing on the menu that appeals to you! We fixed this problem by creating a balanced menu that has a little bit of everything. Included on our menu are these local favorites:
Seaside Combo Basket – Choose two seafood options from fried shrimp, scallops, clams, and your choice comes with a side of fries and your choice of dipping sauce.
Captain's Platter Combo Basket – fried shrimp, scallops, clams, and battered cod served with a side of fries and your choice of dipping sauce.
Steak and Cheese Sandwich – Made with a delicious 6 oz, sliced Ribeye and served with an optional side of fries.
BBQ Pork Sandwich served with an optional side of fries.
Hot Pressed Cuban served with an optional side of fries.
Looking for Dunedin Restaurants Florida Locals Love?
If you're looking for Dunedin restaurants Florida locals love and frequent on a regular basis, drop by and pay us a visit here at Sandbar Grill! Not sure where we're located or found yourself getting lost on the way here? Just give us a call at (727) 734-1962 and we'll be happy to help you to find your way or just plug us into your GPS using 2602 Bayshore Blvd, Dunedin, Florida 34698 as your destination!