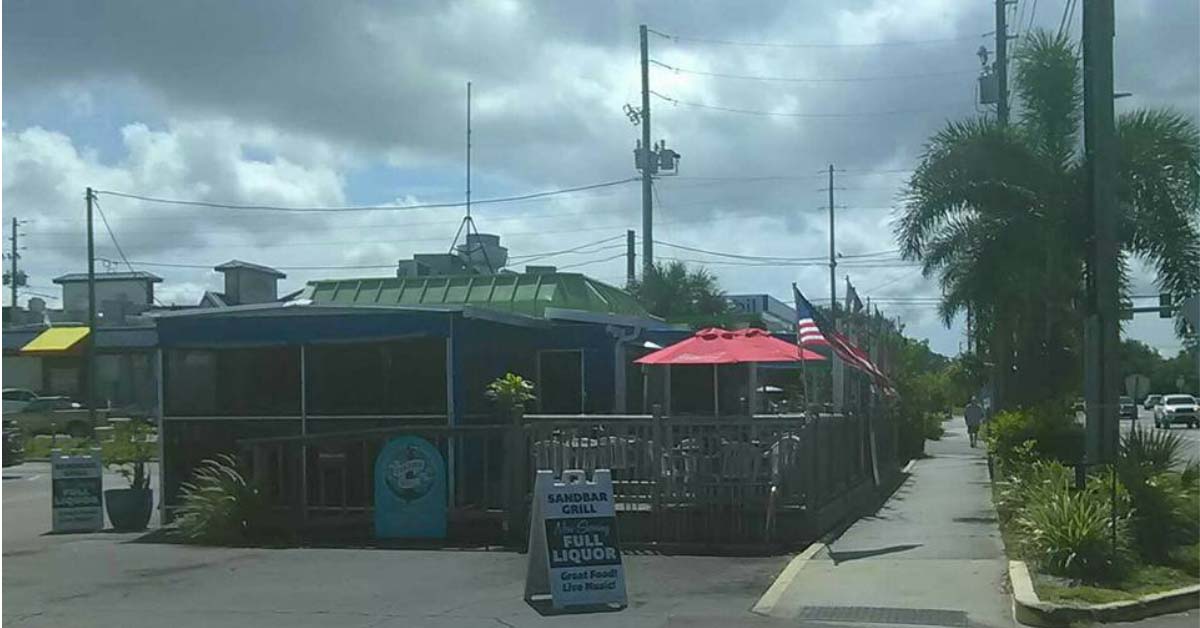 Restaurants and bars offer a unique experience that draws in locals and tourists alike. Whether it's people-watching on a busy street corner or soaking up the sun on a patio, there's something special about dining and drinking outdoors. For locals, an outdoor restaurant can be a great way to relax and unwind after a long day. They provide an opportunity to catch up with friends or enjoy some time alone. For tourists, outdoor eateries and bars offer a taste of the local flavor. They provide a glimpse into the city's culture and a chance to people-watch as locals go about their lives.
5 Advantages of Eating or Drinking at an Outdoor Restaurant
1. An Outdoor Restaurant Located in Natural Surroundings Provide a Unique and Memorable Experience for Tourists and Locals Alike
A meal is so much more than just food. It is a chance to come together with friends and family, share stories and laughter, and create memories that will last a lifetime. For locals, a restaurant can be a second home, where they can always count on finding a warm welcome and familiar face. For tourists, a restaurant can provide a taste of the local flavor and a chance to sample the culture and cuisine of a new place.
But no matter who you are, there is something special about dining in natural surroundings. Whether it's the fresh air, the stunning views, or the chance to commune with nature, dining al fresco always provides an unforgettable experience. And for locals and tourists alike, restaurants located in natural surroundings are the perfect way to enjoy all their city offers.
2. An Outdoor Restaurant Offers an Escape from the Hustle and Bustle of City Life, Providing a Relaxing Atmosphere
Sandbar Grill offers a unique dining experience, combining the best of both worlds. We offer an escape from the hustle and bustle of daily life, providing a fun and relaxing atmosphere where you can enjoy good food and great people. At the same time, we offer a streetside view of the busy Dunedin Causeway, where locals and tourists walk, run, bike, and drive to the famous Honeymoon Island.
Whether you're looking for a quick lunch for two or a fun night out with friends, the Sandbar Grill in Dunedin, FL is a perfect choice. And with so many different cuisines to choose from, there's sure to be something to suit everyone's taste. So next time you're looking for a change of scenery, why not head to an outdoor eatery?
3. They Are Typically Cheaper than Their Indoor Counterparts
One of the great things about living in a city is the abundance of dining options. Whether you're in the mood for some hearty comfort food or a light and healthy meal, there's sure to be a restaurant that fits your needs.
However, city living can also be expensive, and eating out can quickly eat up your budget. If you're looking to save money, you may want to consider dining at an outdoor eatery. Outdoor eateries are typically cheaper than indoor restaurants since they don't typically have the hefty overhead expenses that indoor eateries have.
4. Dining Outdoors Is a Great Way to Enjoy the Beauty of Nature
There's nothing quite like dining outdoors on a beautiful day. The fresh air and natural surroundings can provide a much-needed sense of peace and relaxation. And of course, it's a great way to enjoy the beauty of nature. Whether you're enjoying a meal with friends or family or simply taking a break to enjoy a cup of coffee, outdoor dining can be a truly wonderful experience.
5. It's Also a Great Way to Socialize with Friends and Family
One of the great things about outdoor eateries is that they provide a great opportunity to socialize with friends and family. When you're dining outdoors, you can enjoy the company of those you're with without distractions like video games and televisions.
Outdoor Dining Offers
• Conducive environment to focus on conversation
• Wonderful weather
• Great way to enjoy the sights and sounds of nature
Whether you're dining on a patio or in a park, you can take in the beauty of your surroundings while enjoying a delicious meal. So if you're looking for a unique and relaxing dining experience, check out an outdoor eatery next time you're looking for a bite to eat. You won't be disappointed.
Conclusion
Residents and tourists alike enjoy many benefits from frequenting outdoor restaurants. For one, they enjoy the wonderful weather that their city or town offers. Sitting outside in the sun or under the stars is a great way to relax and rejuvenate.
Additionally, outdoor restaurants often have beautiful views that can add to the dining experience.
Finally, outdoor restaurants typically have a more relaxed atmosphere than indoor eateries, perfect for leisurely meals with family and friends. Check out the Sandbar Grill, whether you're looking for a quick bite or a leisurely meal. You're sure to find something to suit your taste!