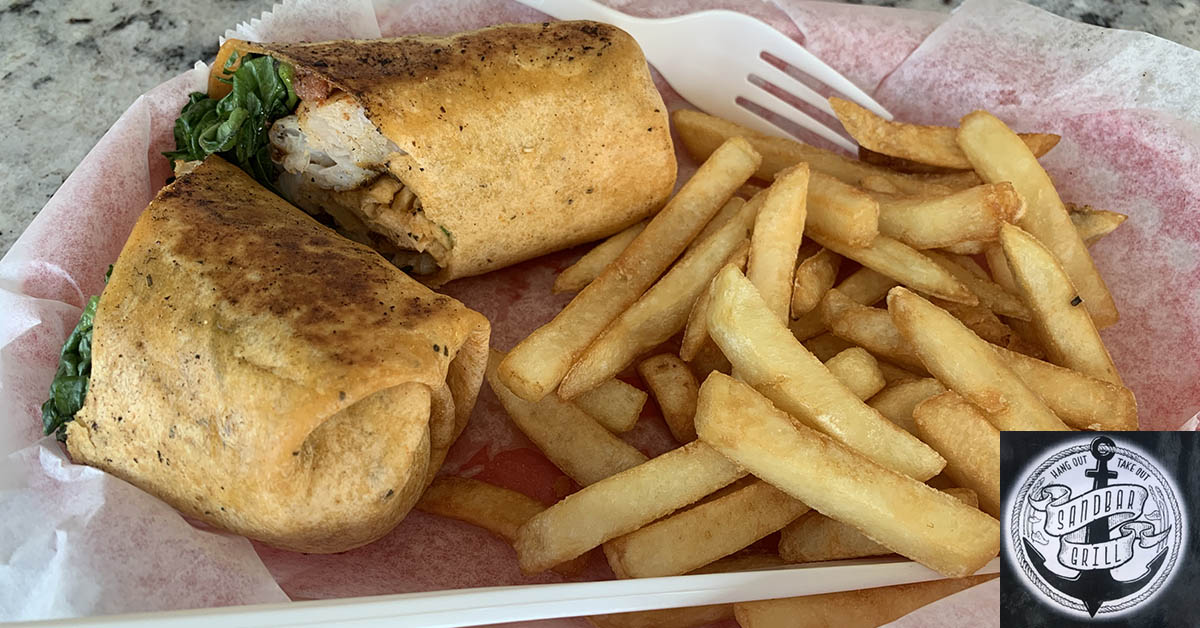 If you're out and about in Dunedin and are looking for a popular Dunedin lunch spot that has something on the menu for everyone…yes, even those picky eaters…Sandbar Grill has got you covered! We've got dishes for your omnivores, your carnivores, and your vegetarians!
Dunedin Lunch Spot With Something For Everyone
A lot of people drop by and see us here in Dunedin to check out our beautiful local beaches and state parks. Honeymoon Island State Park is a big favorite, but so too is Caladesi Island, State Park. Perhaps parks and beaches aren't your thing and you dropped by to check out the Dunedin fine art center to take a class or to check out a local exhibit? Or was it the Penny Lane Beatles Museum or the 7venth Sun Brewery that drew you in? Whatever it was that got you to come and visit this beautiful Gulf Coast City, we hope that you had an incredible visit!
But now that your day out is done, we're guessing that you (and the rest of your group) are pretty hungry and ready for some good food? If that's the case, come on over and pay us a visit here at the Sandbar Grill at 2602 Bayshore Blvd; we'd love to have you!
Worried about stopping somewhere you're not familiar with to feed the whole family because you have picky eaters? You don't have to worry about that because we have something for everyone in your group. We've got traditional fish and chips for our purists who come to the coast and have to have seafood! We've got hotdogs for your picky little ones who have eaten hotdogs every day for the past year because they won't eat anything else. We've got chicken salad hoagies for our non-seafood lovers. We've got fresh house-made burgers for our red meat lovers. We've got fresh grilled chicken and fish for those of you who are trying to cut calories. We've got a crisp Caesar salad for our vegetarians. We've even got chocolate-dipped pie on a stick for those of you who have a sweet tooth.
Even if you just want nothing more than somewhere to sit with a cold drink in your hand so that you can unwind and let your feet rest after a long day of walking, you can do that here too. Just grab a seat, order a cold one, and enjoy the view as you feel the cool afternoon breeze. If you ask us, there's no better way to let the day go!
Grilled Seafood Options
Looking For a Dunedin Lunch Spot With Something For Everyone?
If you're looking for that perfect lunch, drop in and see us here at Sandbar Grill! We've got our grill heated up and ready and as soon as you say the word, we'll slap on a burger, a fresh piece of fish, or a chicken breast. And if you're dropping by for a drink, don't worry, our bar is fully stocked and we've got a couple of beers chilling with your name on them!