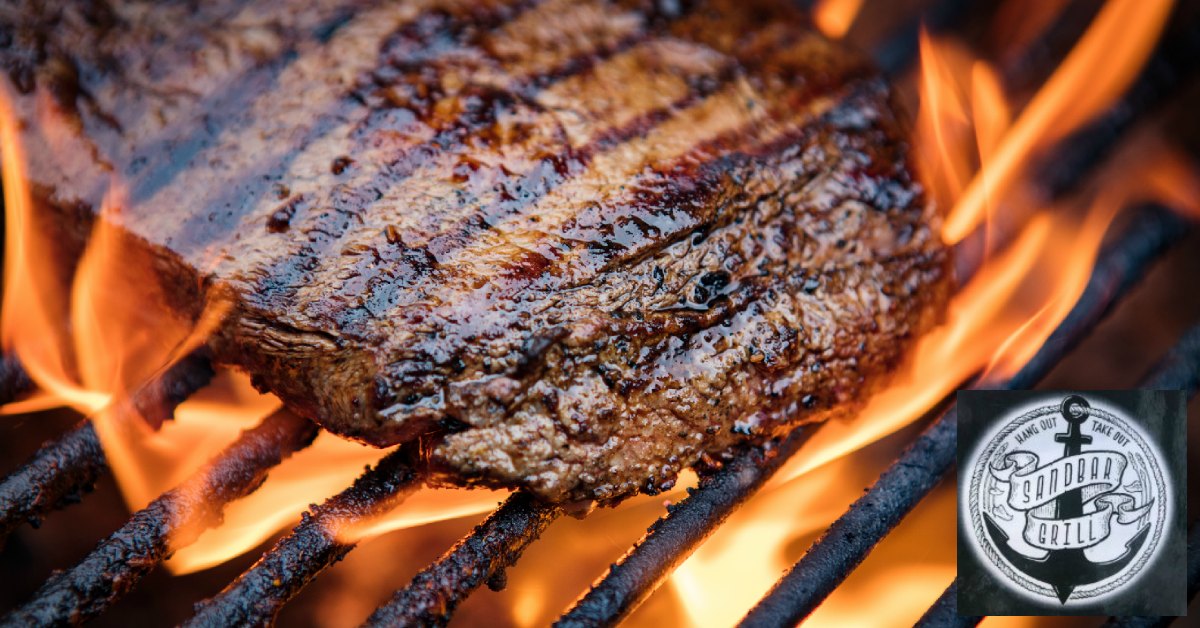 At Sandbar Grill in Dunedin, Florida, we have spent years perfecting our grill technique to get it just right and if you ask any of the regulars, we like to think that they'll tell you that it was fifteen+ years well spent! If you have yet to visit us at 2602 Bayshore Blvd, Dunedin, Florida 34698, though, we invite you to drop by and see for yourself!
Grilled Food Options at Sandbar Grill in Dunedin That Must Try!
At Sandbar Grill, we prepare every meal for you when you order it so it's always deliciously fresh and no matter what you choose, you get a perfect bite with every bite.
If you're unsure of what to order when you sit down and take a look at the menu, here are a few of our favorite choices that you might want to try…
Steak and Cheese Sandwich
Who can resist a delicious steak sandwich? It's the ultimate lunchtime sandwich particularly when the weekend comes around! A 6 oz. sliced ribeye with cheese, you have the option of adding fries to the side and if you want extra toppings on your sandwich, you can choose from grilled onions, green peppers, mushrooms or sport peppers.
Hamburger
Prefer a more traditional lunch of a burger and fries? Our 6 oz. burger is freshly homemade and again, you can add a side of fries and any of the toppings listed above under our steak and cheese sandwich!
Grouper Sandwich
If red meat is a little too heavy, grouper might be a perfect choice! Our grouper sandwich is always fresh and is grilled to perfection. Make it a meal with a side of fries or choose one of our many appetizers and you'll have the chance to sample more of our dishes and – if you're feeling generous – you can share with the others at your table too…although, we don't blame you if you decide not to!
Chicken Breast
If you want something lighter but aren't a seafood fan, our chicken sandwich comes grilled or blackened and you'll never have to settle for a dried out chicken fillet. Add fries or you can switch those fries for something a little healthier to stick with your diet – we've always got a delicious soup or you can go for sweet potato fries instead.
Chicago Dog
A fan of the good old American hot dog? Our all beef Chicago dog comes with mustard, relish, onion, tomato, celery salt, pickles & sport peppers and of course you can add in that side of fries or if you're feeling really hungry, why not add a hamburger to your meal as well!
More Than Grilled Food
While today we only shared a few of our favorite grilled food options, we have a large selection of other great choices that range from steak and cheese sandwiches to yellowfin tuna. No matter what you're craving, you'll leave here will a full belly and a pretty good idea of what you want to try the next time you visit us too!